==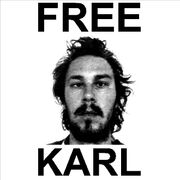 Karl Hevacheck  is a Sexy beast! Owner of the the rap(e) van, he rolls through life supplying the homeless with massages, beating up anyone at concerts, and supplying the gang with their medicinal needs. Karl is the jack off of all trades of the group he has also sold to others other then Adam, Ders, and Blake saying when I put the weed in those little kids hands I only saw your faces. He is also a huge jimmy hart fan. Fried his grandma and ate her.
FREEKARL
Ad blocker interference detected!
Wikia is a free-to-use site that makes money from advertising. We have a modified experience for viewers using ad blockers

Wikia is not accessible if you've made further modifications. Remove the custom ad blocker rule(s) and the page will load as expected.