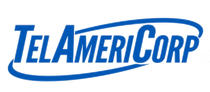 TelAmeriCorp is a fictional telemarketing company in Workaholics. Not much is known about the company, but the show focuses on the Rancho Cucamonga, California branch of the company.
Being a telemarketing firm, TelAmeriCorp focuses on selling its products by means of telecommunications. Being a national corporation, it has different branches - most notably, the Rancho Cucamonga branch. TelAmeriCorp repeatedly used the no-call-list under alice Murphy's command on instruction from Mr. Benson, the CEO of the company.
Employees
Edit
TelAmeriCorp features a diverse group of employees, including Adam Demamp, Anders Holmvik, Blake Henderson. A majority of TelAmeriCorp employees are salesmen or telemarketers.
Salesmen/Telemarketers
Edit
Zach Sevigny
Gil
Robert
Diane
Didi
Steve
Bill
Assistant to the regional manager
Edit
Ad blocker interference detected!
Wikia is a free-to-use site that makes money from advertising. We have a modified experience for viewers using ad blockers

Wikia is not accessible if you've made further modifications. Remove the custom ad blocker rule(s) and the page will load as expected.